Coming to the Old Mill Theatre in 2022
March Season 11/3/2022 - 26/3/2022
Beautiful Thing (Jonathan Harvey) Presented by The Old Mill Theatre Group
Directed By: Barry Park
Upliftingly optimistic, Harvey's play about two teenage boys falling in love refuses melodramatic clichés to offer a story bright with sensitivity, pathos and wit.
Sixteen-year-old Jaime lives with his mum Sandra and her younger boyfriend in a low-rise block of flats in Thamesmead, London. Living next door is the rowdy Leah, who has been expelled from school and spends her days sunning herself and listening to Mama Cass. And on the other side is Ste, also sixteen. His father's anger means that he often hides out in Jaime and Sandra's flat, spending the night there to escape being beaten. Ste and Jaime start off top-and-tailing in Jaime's bed, since there's nowhere else to sleep, and Harvey unfolds their tentative, awkward relationship with delicacy and with joy.
Beautiful Thing's crisply authentic dialogue darts between aching, soul-searching emotion and sharp winning comedy, perfectly capturing the thrill of a first love. Beautiful Thing was first performed in 1993 at the Bush Theatre, London.
My Mother Said I Never Should
April Season 01/04/2022 - 16/04/2022
Written by Charlotte Keatley Presented by Playlovers
Directed By: Alide Chaney

Set in Manchester, Oldham and London, this is a poignant, bittersweet story about love, jealousy and the price of freedom.
The play details the lives of four women through the social changes of the twentieth century. Using a kaleidoscopic time structure, Charlotte Keatley's story focuses on 4 generations of one family confronting the most significant moments of their lives.
In 1940, Doris, a former teacher, encourages her nine-year-old daughter, Margaret, to mind her manners and practice the piano. In 1969, Margaret's relationship with her own daughter is strained, as art student Jackie experiments with her new found sexual freedom. When Jackie becomes pregnant at 18 and has baby Rosie, a decision is made that will affect all their lives irrevocably.
June Season 3/6/2022 – 18/6/2022
The Sound of Murder (William Fairchild) Presented by The Old Mill Theatre Group
Directed By: Peter Neaves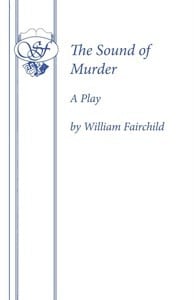 A writer of children's stories is popular in his field but not at home, where he is a calculating sadist. His wife turns to another man for affection, and eventually the two of them devise a fool-proof plan to do away with the husband. Unfortunately, however, the writer's frustrated secretary learns of it and uses her information to trap the other man into marriage after he has killed the husband. They go away together and the police are led to believe that the husband drowned chasing a prowler. But some weeks later there is a surprise in store when the husband turns up hale and hearty -- having been warned in time by his secretary. True to form, he takes a brutal delight in tormenting his wife, and later goes up for a bath. Meanwhile, the secretary could not go through with the wedding, and the paramour returns. The Husband is still in the way. Or is he? According to the law, he died three weeks ago.
Singin' in the Rain Junior
July 2022 (Dates to be confirmed)
Presented by Belcanto Performing Arts
Directed By: Blake Jenkins Musical Direction by: Katherine Freind
The "Greatest Movie Musical of All Time" is faithfully and lovingly adapted by Broadway legends Betty Comden and Adolph Green, from their original award-winning screenplay in Singin' in the Rain JR. Hilarious situations, snappy dialogue and a hit-parade score of Hollywood standards make Singin' in the Rain JR. a guaranteed good time for performers and audience members alike.
Singin' in the Rain JR. has all the makings of a Tinseltown tabloid headline – The starlet, the leading man and a love affair that could change lives and make or break careers! In silent movies, Don Lockwood and Lina Lamont are a hot item, but behind the scenes, things aren't always as they appear on the big screen! Meanwhile Lina's squeaky voice might be the end of her career in "talking pictures" without the help of a talented young actress to do the talking and singing for her.
With plenty of iconic roles for young performers, Singin' in the Rain JR. is an absolute SPLASH hit that Bel Canto Performing Arts is proud to present this July at the Old Mill Theatre, South Perth.
August Season 05/08/22 - 20/08/22 Written by Eric Chappell
Presented by Serial Productions
Directed By: Brendan Tobin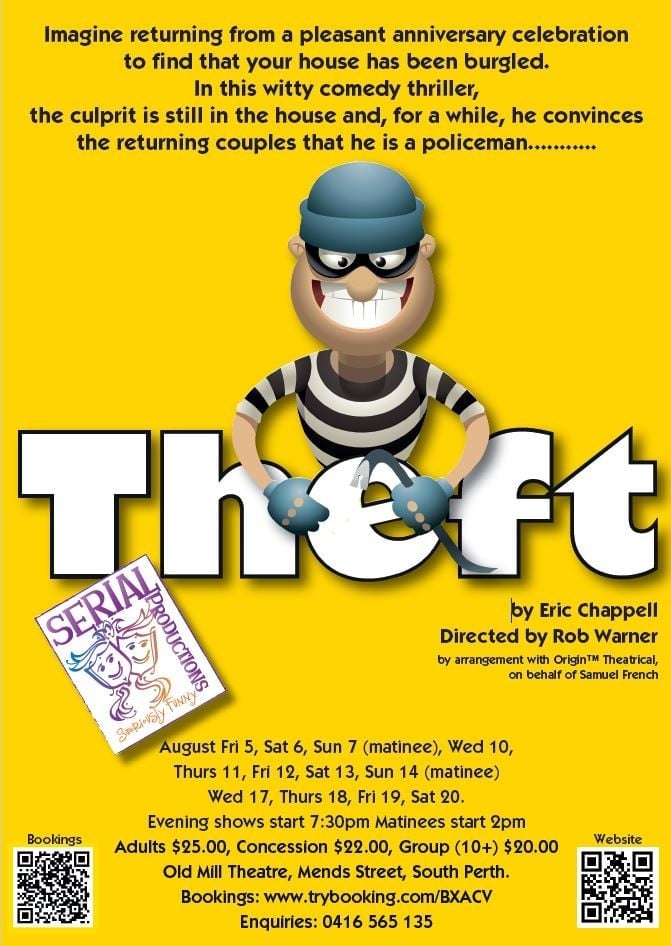 Imagine returning from a pleasant anniversary celebration to find that your house has been burgled. In this witty thriller, the culprit is still in the house and, for a while, he convinces the returning couples that he is a policeman. Unmasked as the thief, Spriggs reveals that he knows a number of uncomfortable truths that disrupt two seemingly happy marriages and one formerly strong friendship.
"While having one's home burgled may not be much fun for the victims, the very witty dialogue, the unexpected twists and the sharp observations on marriage, money and crime make for a wonderful evening's entertainment for the audience."
~ 2013 Australian review
September Season 01/09/22 - 11/09/22 Written by Noel O'Neill
Presented by Maverick Productions
Directed By: Noel O'Neill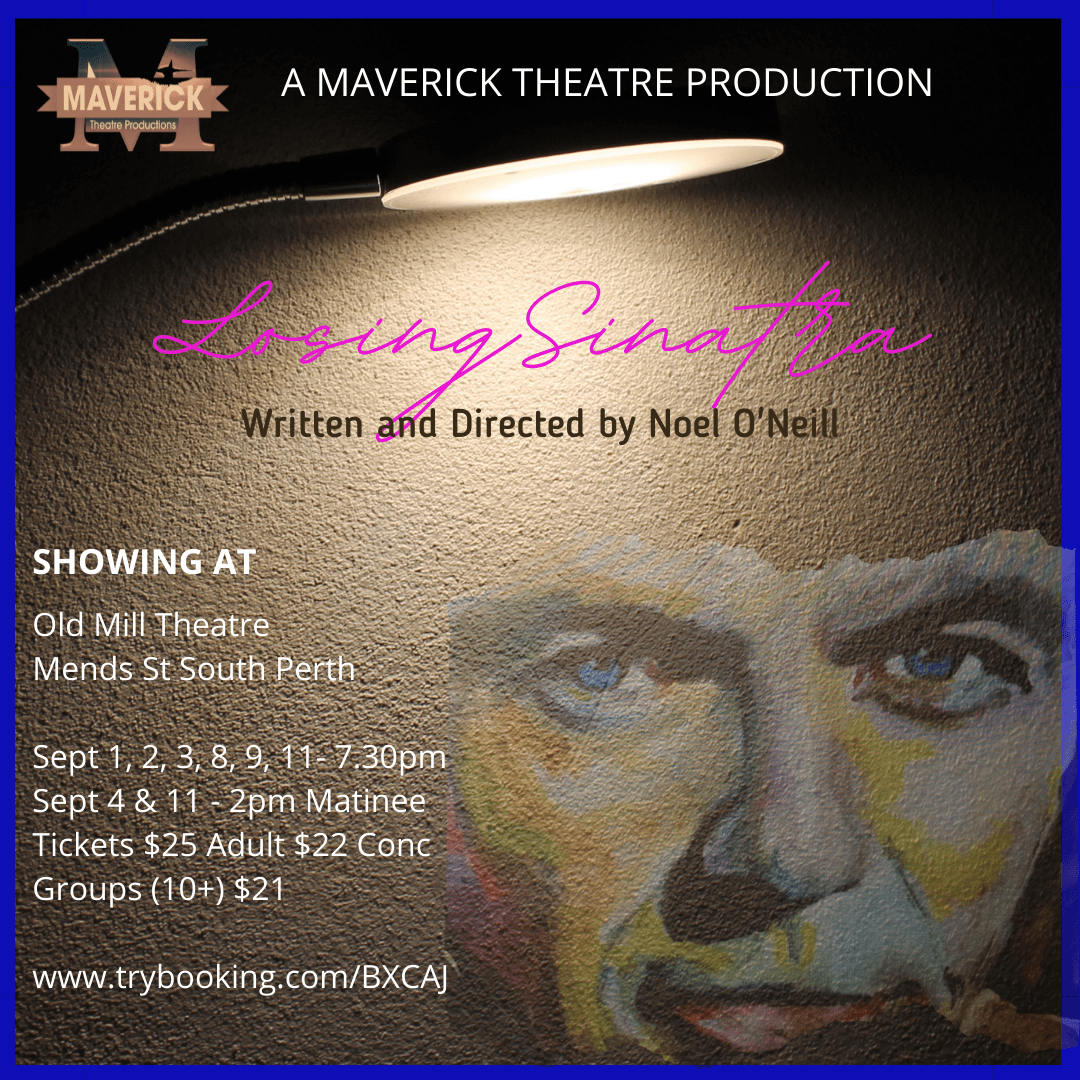 On May 14 1998 Frank Sinatra passed away. The world grieved but none so much as Max Tennanbaum a die hard Sinatra fan and struggling artist who lives in a run down apartment in Greenwich Village New York. His brother Edie a psychiatrist visits once a month out of concern for Max's declining mental health and tries to convince him to move out to New Jersey. It's complicated this brotherly relationship. Maybe the reporter will uncover more grit beneath the surface.
October Season 14/10/22 - 29/10/22 Written by D.W. Gregory
Presented by Old Mill Theatre Group
Directed By: Ellis R. Kinear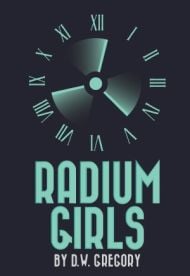 Radium Girls is D.W. Gregory's gripping drama based on the true story of female laborers who were poisoned and killed by their factory's radium-based paint. Though Radium Girls ranges from 1918 through the 1940's, the bulk of the narrative is centered on events in New Jersey in the mid 1920's. The play highlights Grace, Irene, and Kathryn who paint dials in the U.S. Radium Plant and are instructed to finely point their brushes by molding the bristles with their mouths while painting. The factory's new owner, Arthur Roeder, is excited by radium's promising future and believes in the company's potential for growth. Roder's mindset is supported by Marie Curie, the internationally famous scientist, who believes radium provides many health benefits and could even cure cancer. But soon many of the the girls begin to notice disturbing health issues, and one of their co-workers dies, but her death is brushed aside. The plant tries to keep the girls who are getting sicker from talking to the press, push back their court dates, and deflect any negativity toward the company. Some of the surviving girls finally get settlements and medical coverage for the rest of their shortened lives. Radium Girls fiercely examines the commercialization of science, the pursuit of both health and wealth, the power of the underdog, and the fierce injustice laborers in America have faced, and may even continue to face in the present.
The Old People are Revolting
December Season 02/12/22 - 17/12/22

Written by Devon Williamson
Presented by Old Mill Theatre Group
Directed By: Dale James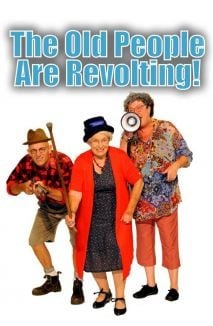 The Old People Are Revolting! is a mad cap comedy about seniors seeking revenge. The residents of the Sunshine Retirement Village have had enough: they're revolting! Once the 'movers and shakers' of their community, the residents of Sunshine Village are now largely ignored, and relegated to the sidelines of life. But the world is about to find out more.....